Image sizes in this section are 273px by 140px
Community Impact
The Junior League partners with other community organizations to promote physical fitness, healthy self-esteem and self-image in children.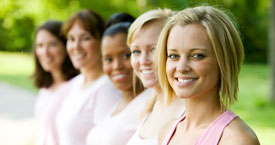 Festival of Trees
The 2023 Festival of Trees is scheduled for Friday through Sunday, Nov. 10-12 at Great Hall Banquet & Convention Center, 5121 Bay City Road in Midland! Check back for more information soon!
Become a League Sponsor
Interested in becoming a sponsor of the League? Check out our
sponsorship options
for the 2022-23 League Year.
Our Mission and Purpose
The Junior League of the Great Lakes Bay Region is an organization of women whose mission is to advance women's leadership for meaningful community impact through volunteer action, collaboration, and training.
The Junior League's Commitment to
Diversity, Equity, and Inclusion
The Junior League of the Great Lakes Bay Region welcomes all women who value our Mission. We are committed to inclusive environments of diverse individuals, organizations and communities.